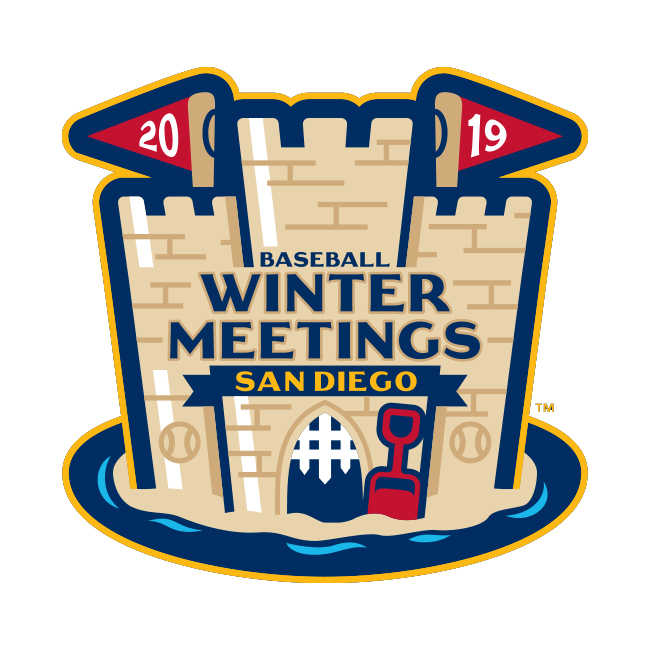 SABR will have a booth at the 119th annual Baseball Winter Meetings, December 8-12, 2019, at the San Diego Convention Center in San Diego, California. Stop by our booth and say hello!
Are you a SABR member who is planning to attend the Winter Meetings? Let us know at jpomrenke@sabr.org.
For more information on the Winter Meetings, visit baseballwintermeetings.com.
*****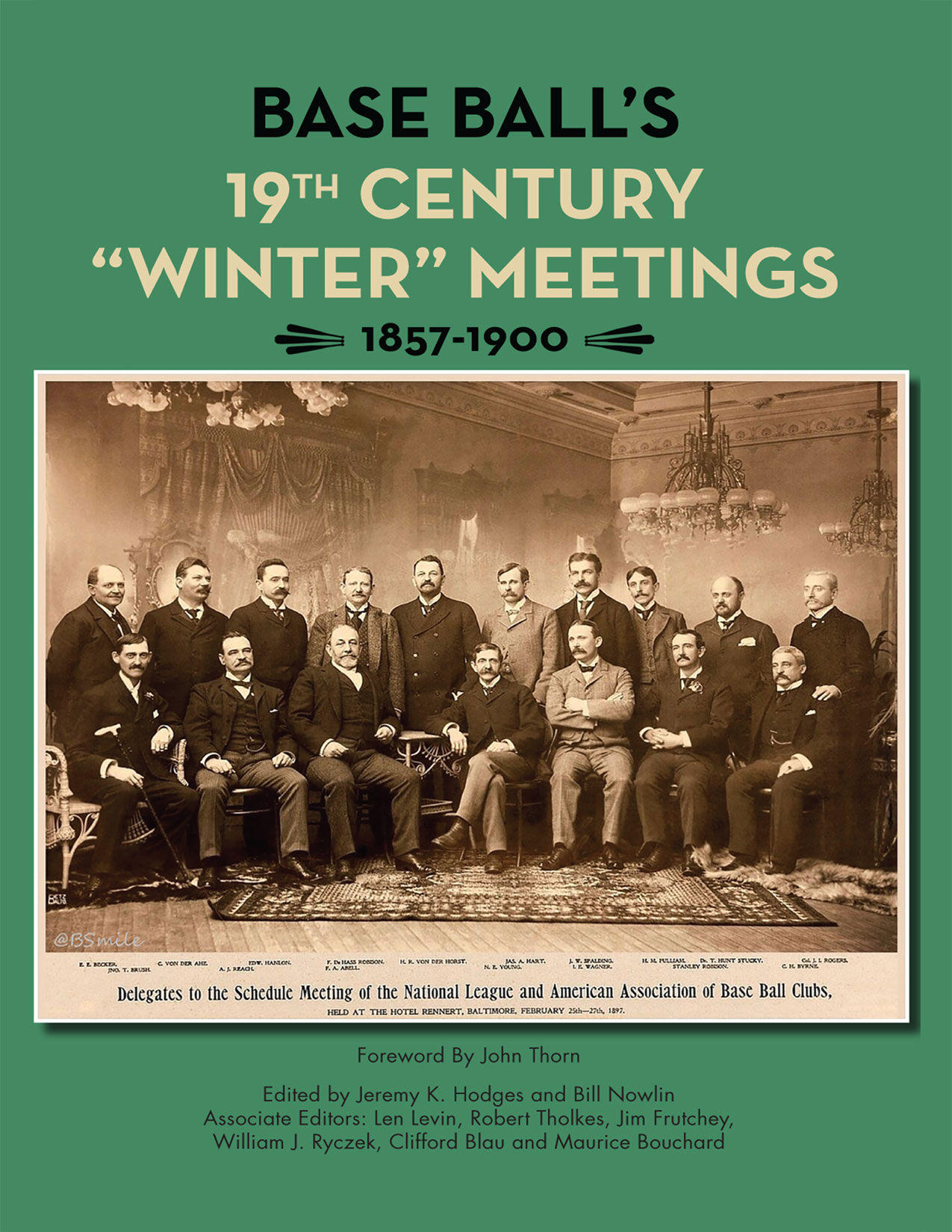 Get your copy of SABR's three-volume series detailing the history of baseball's Winter Meetings, including our newest title published by the SABR Digital Library: Baseball's 19th Century "Winter" Meetings (Volume Three), edited by Jeremy K. Hodges and Bill Nowlin.
All SABR members can download our Digital Library publications for free or get a 50% discount off the paperback edition. If you're not a member, click here to join SABR.
Click here to download a free e-book copy of Volume One, covering baseball's Winter Meetings from 1901-57, and Volume Two, covering the Winter Meetings from 1958-2016.
*****
Please consider joining SABR Director Tyrone Brooks and the Baseball Industry Network at the annual Baseball Industry Network Baseball Winter Meetings Morning Meet-Up on Tuesday, December 10, 2019, from 8:00-10:00 a.m. at the Manchester Grand Hyatt. We will meet in the Marina Room on the lobby level.
Come on out, grab a coffee and mingle with fellow members of the Baseball Industry Network. As in past years, representatives from various major-league and minor league organizations will also be in attendance to network and screen potential candidates for various openings (full-time, internships, etc.) If you are someone looking for that big break, definitely be sure to stop through.
There is no cost to attend the morning meet-up, but like in past years, Tyrone is asking attendees to make a small donation ($5-10) to attend.
For convenience and because space is limited, please click here to RSVP in advance.
If you are with an organization and looking to screen potential job candidates, please e-mail tbrooksbin@gmail.com. We are also looking for some volunteers who can assist during the event. Follow the Baseball Industry Network on Twitter at @tbrooksBIN to get instant updates leading up to the event.
This page was last updated December 2, 2019 at 3:16 am MST.